A New Zealand first, the tile depot's tile visualiser enables you to select a room along the lines of what you are renovating and play around with floor and wall tile combinations.
Now in 3D you can view the visualiser on a VR headset.
When you launch be sure to hit the button bottom right which will re size the page to your desktop or tablet screen size. From there simply select a room you like and by clicking on the floor or wall a product selection menu will appear. Play around and get creative!
Click here or the tablet image below to launch the Tile Depot 3D Visualiser
When you launch hit this button circled in red to resize to your screen. More instructions shown below.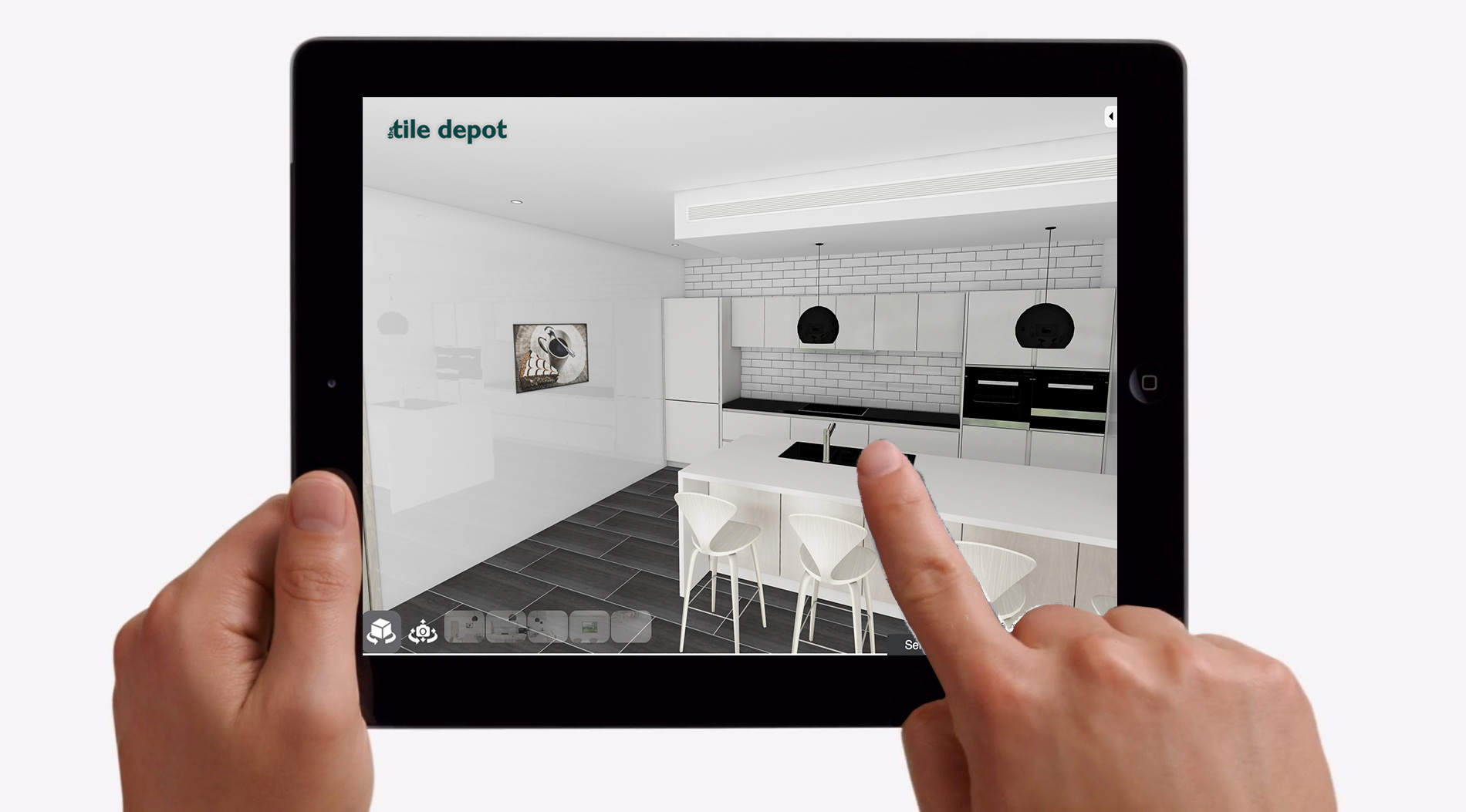 The Visualiser is remarkably simple. Have a quick read below before you begin.