A New Zealand first
The tile depot's tile visualiser enables you to select a room along the lines of what you are renovating and play around with floor and wall tile combinations.
NOW IN 3D! YOU CAN VIEW THE VISUALISER ON A VR HEADSET.
When you launch be sure to hit the button bottom right which will re size the page to your desktop or tablet screen size. From there, simply select a room you like and by clicking on the floor or wall a product selection menu will appear.
Play around and get creative!
INSTRUCTIONS:
1. When you launch, hit this button circled in red to resize to your screen. More instructions shown below.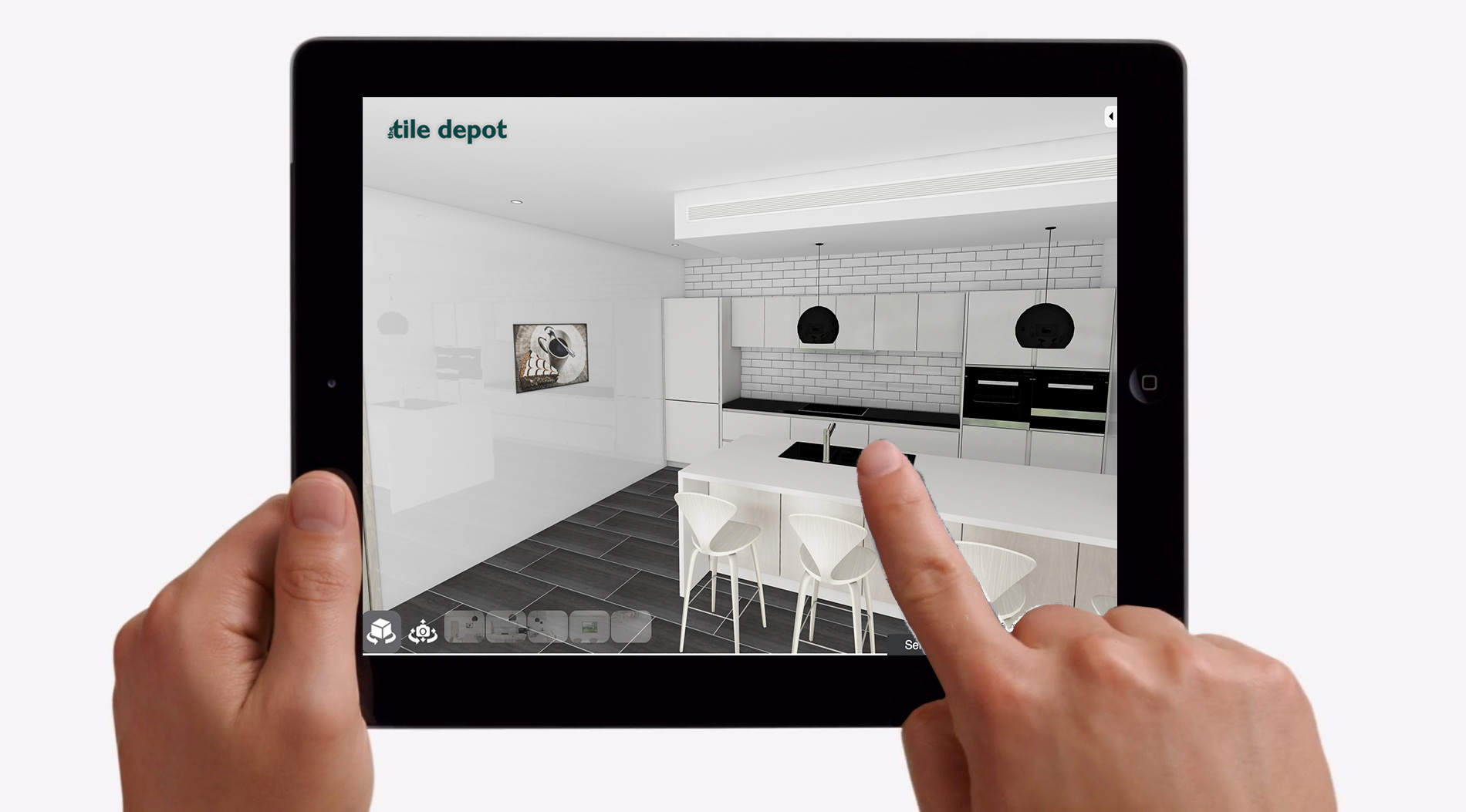 2. The Visualiser is remarkably simple. Have a quick read below before you begin.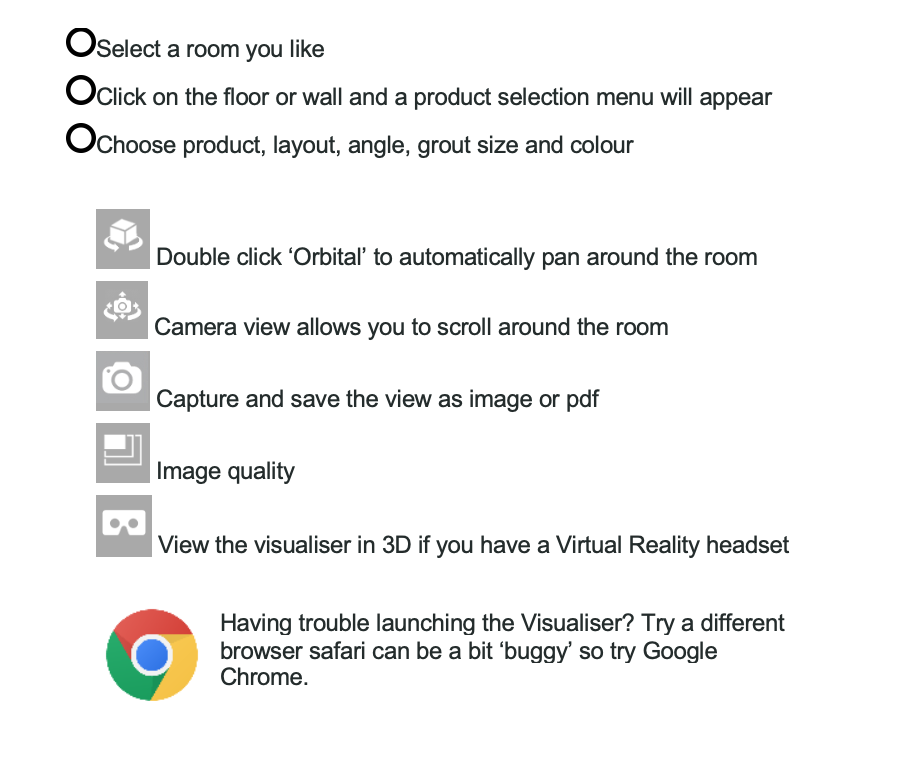 Share your experience on our social meda: