The Level-Dec EasyFit has revolutionised wetroom instALLATION.
vinyl over shower trays & tile over shower trays.
Manufactured using high glass content SMC, the Level-Dec EasyFit is very strong and is able to withstand up to 300kg (47 stone) without the need for under boarding, reducing both installation time and cost.
Gallery and Benefits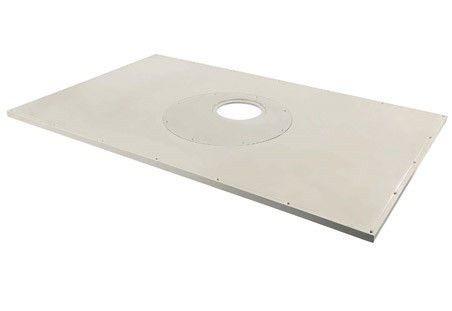 Straight edge
The corners of the Level-Dec EasyFit have a straight edge to ensure it can be fitted flush against floorboards.
Warterproofing
Recommended waterproofing sysytem is CTA / Sika.
Affordable
Incredibly cost effective when compared with time, labour and other instalation materials. Pricing includes waste and grate.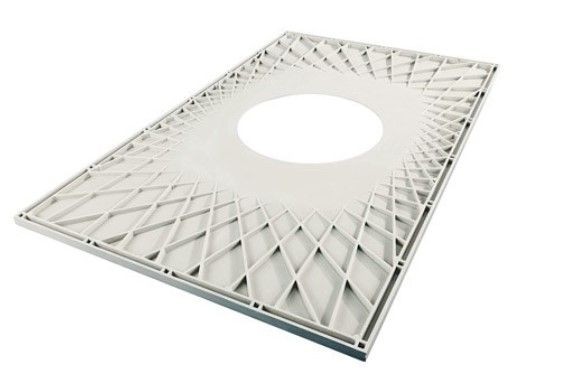 EasyFit is 22mm thick
The new Level-Dec EasyFit is consistently 22m thick around the perimeter.
Underside cellular structure
The underside spoke pattern provides increased rigidity to the structure of the Dec.
Wooden or concrete floor installation
Level-Dec EasyFit can be fitted on wood and concrete floors as the spoke structure bonds well with wet concrete.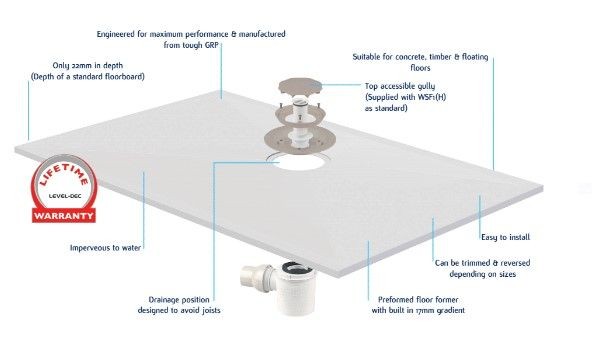 Rotating drain
The EasyFit drain plate can rotate 360 degrees and avoid all underfloor wet room obstructions.
Portable
The Level-Dec EasyFit is over 20% lighter than the original Level-Dec. The unique EasyFit material is also stronger but lighter.
Easily trimmable
The Level-Dec EasyFit wet room Dec can be cut anywhere up to the solid surround with a standard handsaw.
How to install a wetroom in a timber floor with an Impey EasyFit Wet room tray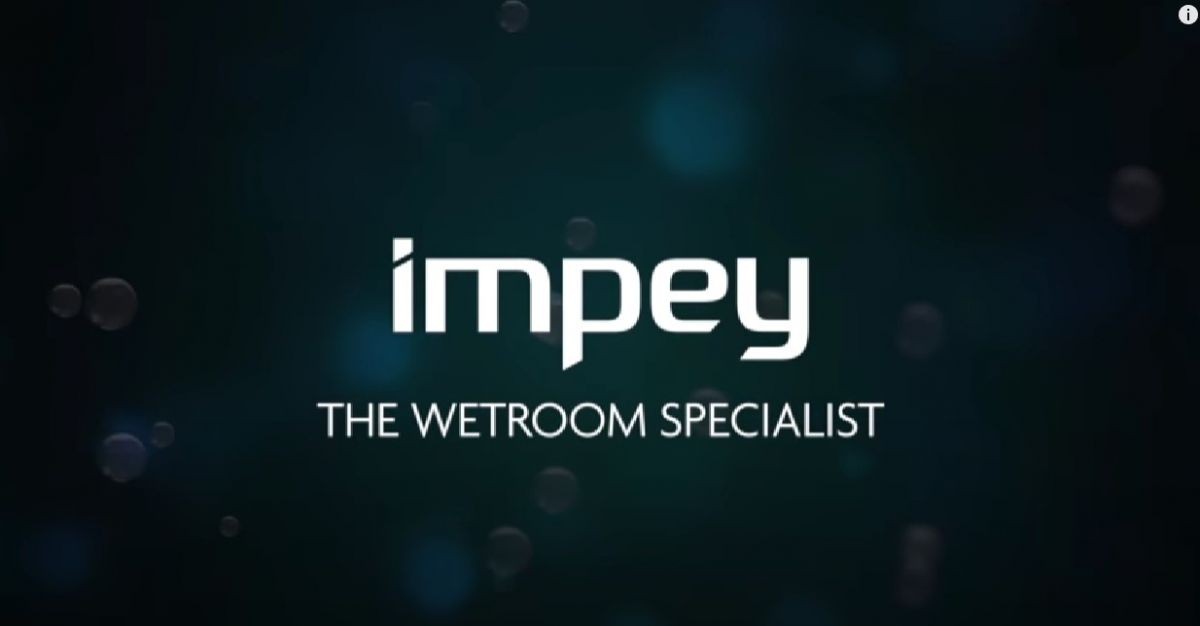 Sizes vary from 900x900mm to 1500x1200mm. Get in contact to enquire!
Key links and data sheets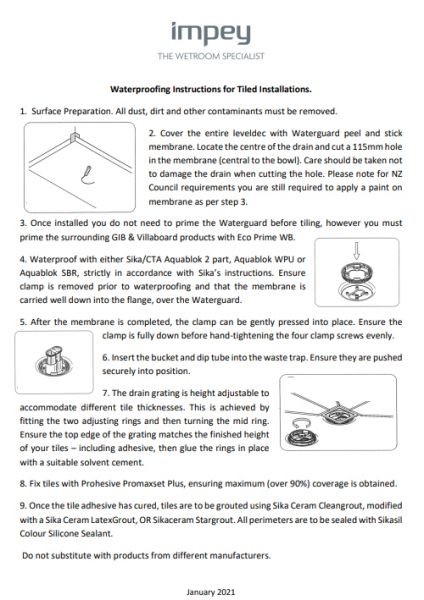 Download the technical data sheet and installation details click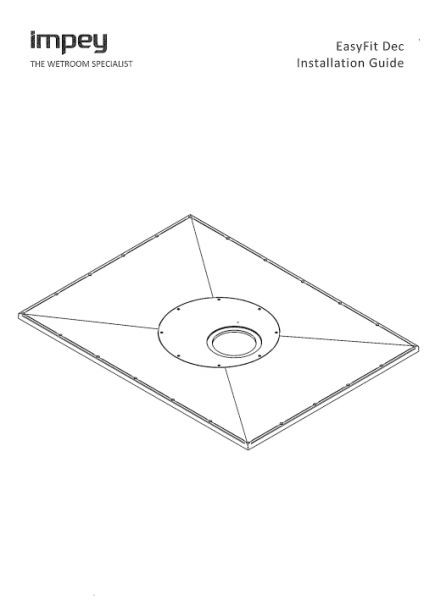 When tiling, please ensure the following information is read and understood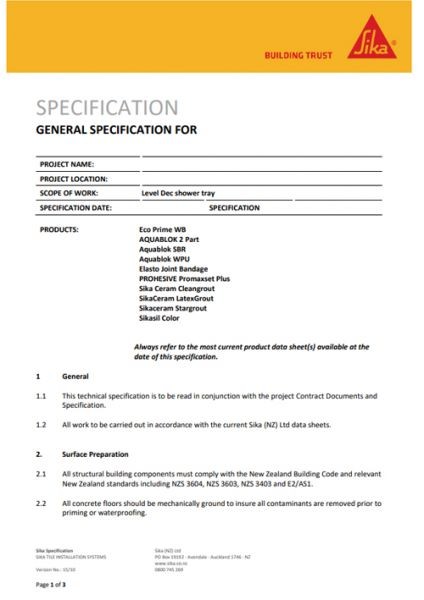 The Sika Tile Installation system must be adhered to, can be downloaded here