Micro grip tiles are a total game changer for people seeking a high degree of slip resistance and truly seamless indoor-outdoor flow. Traditionally, if people wanted to extend the same tile from indoors to out, they would actually have to purchase a tile design that came with separate interior and exterior surface treatments. A smoother finish for interiors and a rough, often sandpapery finish for exterior areas. This was the result of needing a much greater slip resistance outdoors, particularly on ramps, entranceways and around swimming pools. Oftentimes, the rougher surface was less desirable to the touch and considerably harder to keep clean than the smoother interior options.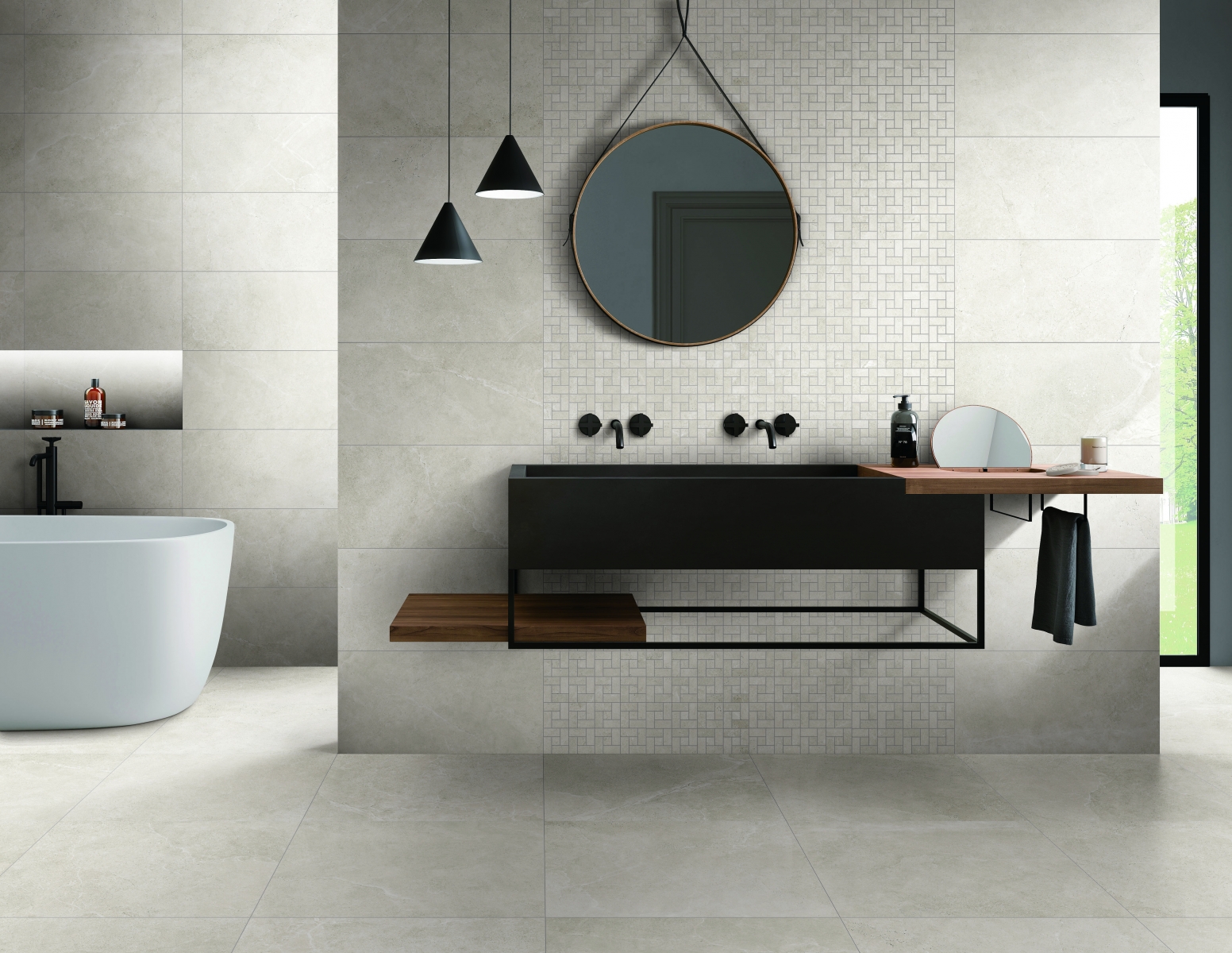 Enzo Sand Microtec. Stocked in 600x600mm. Imagine this tile throughout your home, indoors and out.
The Tile Depot range of micro grip porcelain tiles offer a relatively new advancement in slip resistance thanks to Microtec and In & Out technology. By changing the grit treatment formulation, a micro grip surface has been created that is incredibly smooth to the touch whilst achieving an unbelievably high slip resistance level in wet conditions. The result is an elegant and versatile surface that can be laid throughout interior areas and flow seamlessly outside to around pools and balconies – with the same tile!. A perfect solution to create consistency between spaces.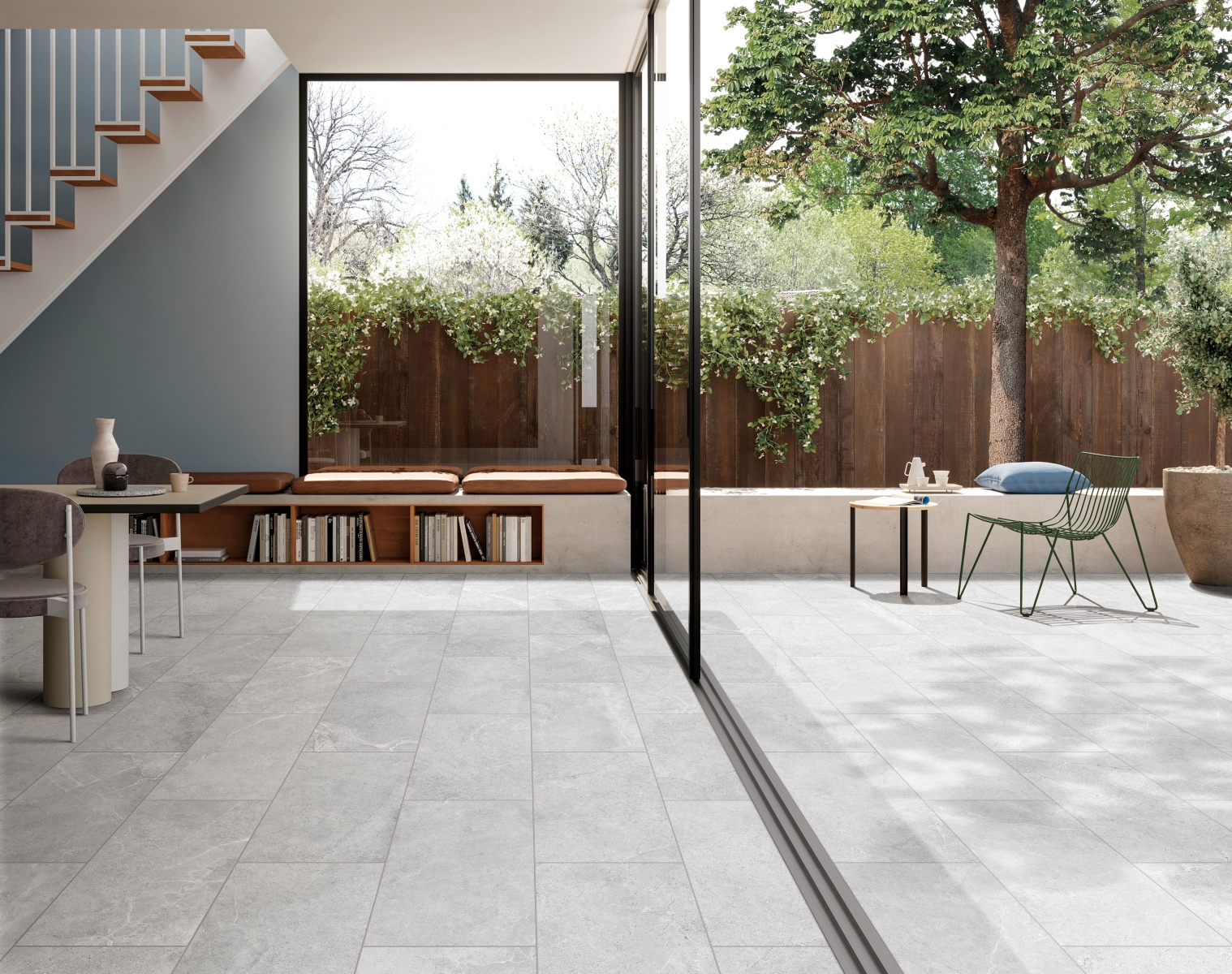 Enzo Moon Microtec. Stocked in 600x600mm. The same tile, indoors and out.
" In & Out micro grip is an amazing technology glaze that is applied during the firing process of porcelains. It is not a special coating it is an intrinsic characteristic of the tile – it won't wear off. In a nutshell it creates an easy clean, smooth to touch surface with hard to believe slip resistant properties." Mike Syddall, Tile Depot GM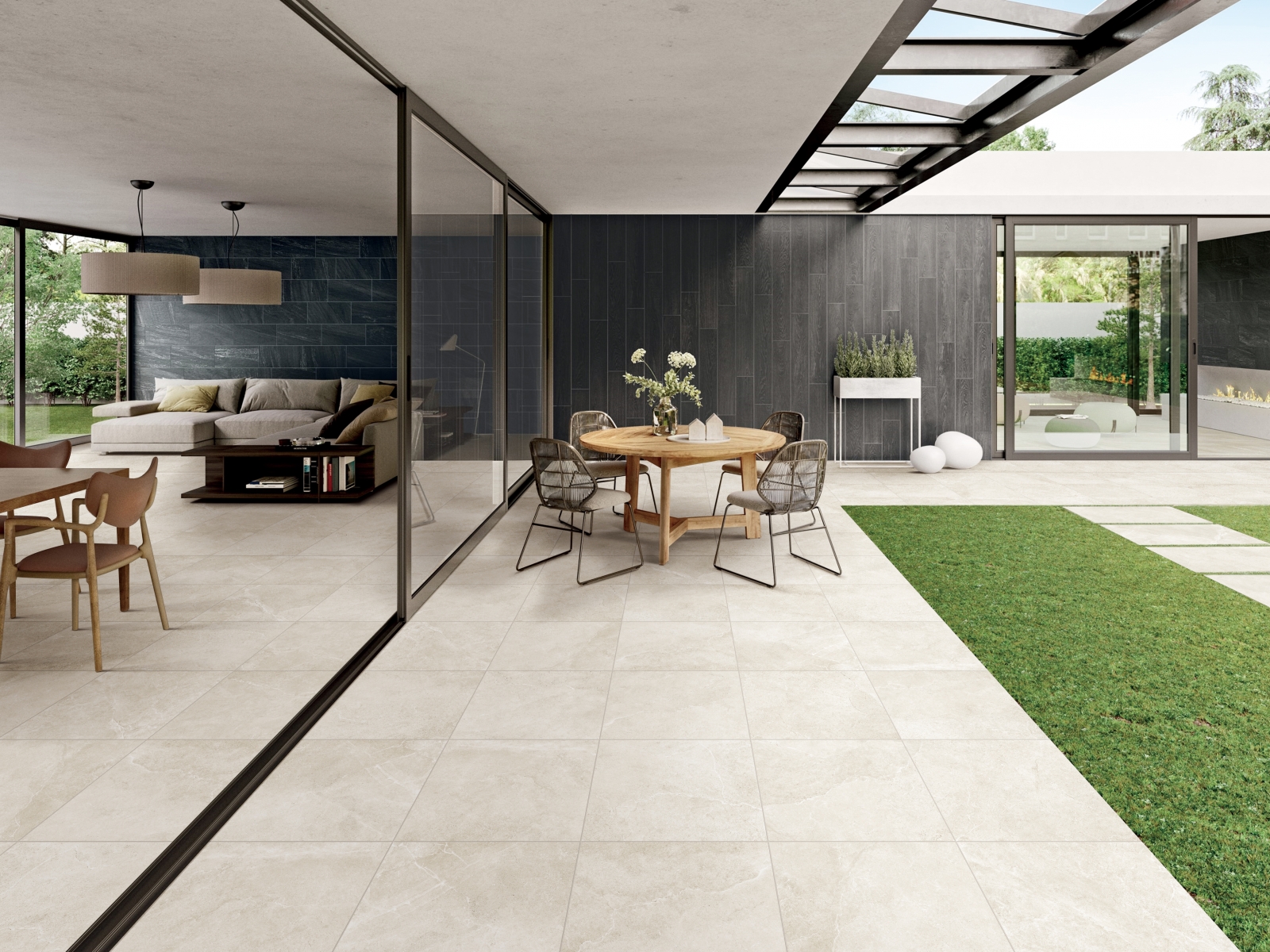 Enzo Sand Microtec. Stocked in 600x600mm. Must be adhered to solid surface.
From a look, feel and touch perspective these tiles are exceptional. They have a high degree of slip resistance combined with a surface that is still soft to the touch and easy to clean, since it has no superficial roughness. Micro grip porcelain tiles also undergo a mechanical treatment across the entire surface which maintains their soft "feel", combined with a high dynamic coefficient of friction (SRV). This coefficient measures tiles' performances when their surfaces becomes wet. The New Zealand building code will often refer to an SRV classification of not less than 39 from the wet pendulum test method of AS 4586 for areas deemed to require slip resistant flooring. Microtec and In & Out tiles generally blow this measure away with SRV values often between 50 - 60.
Due to these exceptional properties, the micro grip tiles also form part of our Lifemark Approved collection.
View our range of micro grip tiles.