CHECK BEFORE YOU LAY!
We are excited you have received your new tiles and we want you to be delighted with your finished project....to do that, together we need to ensure that the delivery is exactly what you want!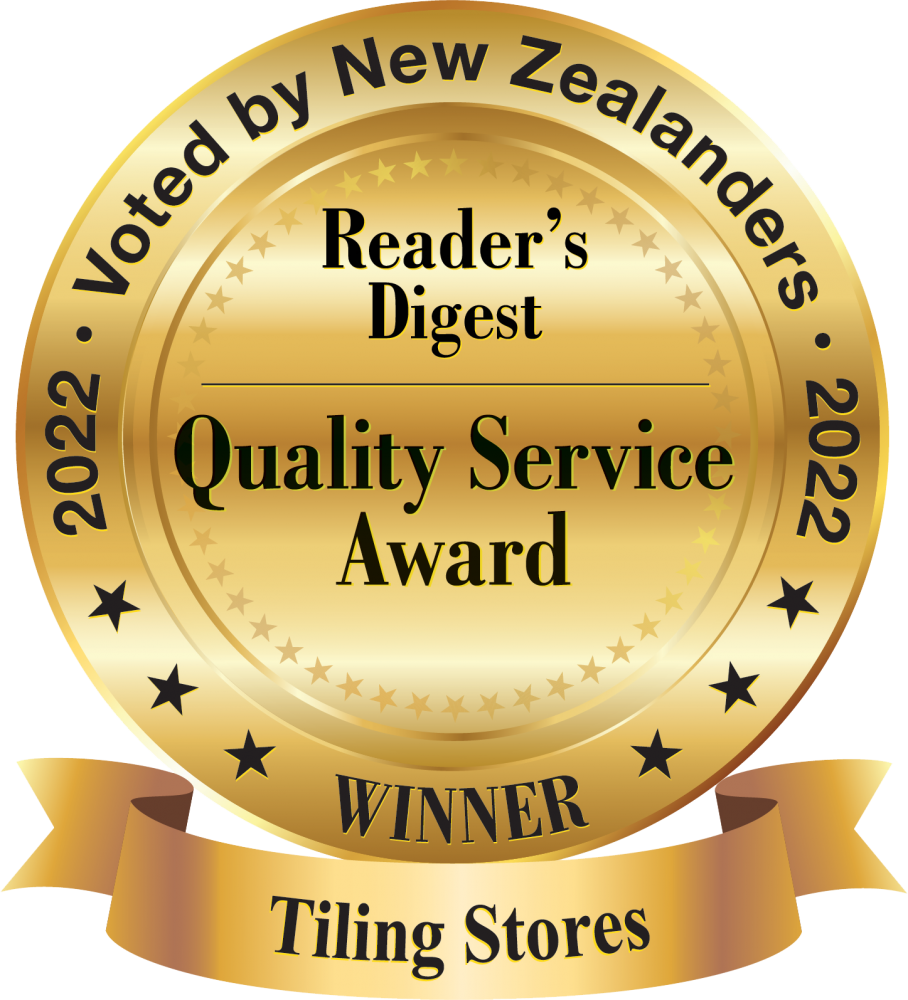 PLEASE DRY LAY 3-4m2 OF MATERIAL ON THE GROUND, TAKING THE TILES FROM SEVERAL BOXES AND CHECK THAT THEY COMPLY WITH WHAT WAS ORDERED. Never assume exact size of tiles, tile sizing is nominal so a 30 x 60 floor and a 30 x 60 wall may not necessarily line up.
HOWEVER... Ceramic tiles are a natural product and some variation can be expected in shade and size. International standards define the acceptable variation and imperfections allowable in any batch.

We will NOT accept any claims for replacement, repair or reimbursement for defects, size, shade variation, incorrect delivery or any other fault once tiles have been laid. Global industry standards are strictly no claims after installation.
It is the responsibility of the tiler under management of the builder or homeowner to check tiles before laying them. If there is any concern regarding the quality, size, colour, shade variation of the batch on site the tiles MUST NOT be laid. If a defect is discovered while the tiles are being laid, work must stop immediately.
10 YEAR WARRANTY
The Tile Depot Co Ltd imports quality first grade tiles from quality manufacturers. We guarantee that our tiles will meet or exceed the performance standards outlined in International Grading Standards ISO 13006. All our suppliers implement extensive quality control measures in order to meet high quality assurance standards.
Any claims for tiles that have obvious defects or blemishes, or that are not supplied as the selected shade or colour, must be made before the tiles are laid. It must be understood that tiles are a natural product, and that variations in size, shade, colour, and texture are an inherent characteristic of tiles. So, if the purchaser of tiles is not satisfied with either the colour, size, shade, or texture; or if there is concern that the surface may be blemished in some way, it must be reported before the tiles are laid. Once tiles are laid, concerns or claims regarding these issues will not be entertained.
Because specific installation details, structural design and environmental conditions are beyond the control of The Tile Depot Co Ltd, we cannot accept responsibility for the improper installation and/or care and maintenance of our products after they are installed. Tiles must be installed in accordance with the manufacturers instructions and the NZ/AUS standard 3958.1. However, in the event of latent defects in the product caused by improper manufacturing The The Tile Depot Co Ltd will replace any defective product, provided The Tile Depot Co Ltd is notified in writing within a period of ten years of the installation, accompanied by proof of purchase.
It is the customers responsibility to ensure that the goods are suitable for the purpose they are being used for and that they comply with relevant regulations and requirements.
Condition: Users are expected to take reasonable care of tiles by installing suitable gliders on furniture, using mats at entries, and avoiding abrasive or corrosive cleaners. Tiles should only be used in accordance with manufacturers' recommendations. This guarantee does not extend to defects or excessive wearing caused by abuse, misuse, or faulty installation.
*10 year guarantee applies to any replacement tiles replaced under waranty.
Any claims must be sent in writing with the original invoice of purchase attached to:
The Tile Depot
Po Box 259 372
Botany,
Auckland
*New Zealand Consumer Guarantees Act 1993
(The Consumer Guarantee Act sets out minimum standards for goods sold in New Zealand. In the event that goods sold are not of good quality or are faulty, the customer has the right to a repair, replacement or a refund.)