If you're looking to create a spa-like feel in your home or want to maximise space in a small bathroom, a wet room is the perfect choice.
These open shower areas blend seamlessly with the rest of the room to create one living space dedicated to luxury and relaxation. They're also among the most popular bathroom upgrades, so transforming your bathroom into a wet room will no doubt increase the value of your home.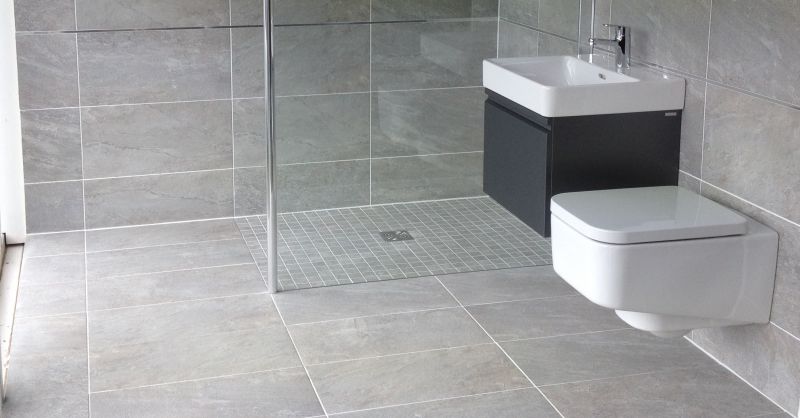 There's a huge range of options available depending on your room size, budget and the kind of look you want to create. Be conscious of slip resistance but you certainly don't want a full antislip tile designed for outdoor areas. Cleaning will be incredibly difficult and the antislip surface can be harsh on your feet. Fully polished porcelain tiles in a wet area are not uncommon so be conscious of slip resistance but don't be scared, or consider semi polished 'lappato' tiles which can give the best of both worlds.
The key to a good wet room is preparation and waterproofing. Get these things right and you'll have a wet room that (with the correct care) can last for years to come.
Wet rooms are, in general, easier to maintain than a traditional bathroom as they remove the usual fixtures you'd find in a shower room and the drain is set into the floor. If your wet room is quite small, you could add a shower screen to prevent water spraying onto the rest of the room which will also mean you have less waterproofing to do.
If you're after complete luxury, you can install underfloor heating in your wet room. This will not only dry the room faster, it will also keep your toes warm on those cold mornings!